About Bob Bly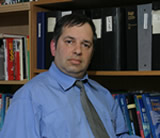 Bob Bly has been a writer since 1979 and a full-time freelance writer since 1982. He earns more than $700,000 a year from his freelance writing, and became a self-made multi-millionaire while still in his 30s.
Bob has written copy for more than 100 clients including Phillips, Agora, KCI, 21st Century, Weiss Research, EBI Medical Systems, Sony, IBM, AT&T, Grumman, Crain Communications, McGraw-Hill, IBM, Intuit, Nortel, and AlliedSignal.
Bob is the author of more than 60 books including The Complete Idiot's Guide to Direct Marketing (Alpha), The Ultimate Unauthorized Star Trek Quiz Book (HarperCollins), The "I Hate Kathie Lee Gifford" Book (Kensington), The Science in Science Fiction (BenBella), and, with Bo Dietl, Business Lunchatations (Penguin).
He has published more than 100 articles in such publications as Subscription Marketing, Direct, Business Marketing, Writer's Digest, and Amtrak Express.
Bob's writing awards include a Gold Echo from the Direct Marketing Association, an IMMY from the Information Industry Association, two Southstar Awards, an American Corporate Identity Award of Excellence, and the Standard of Excellence award from the Web Marketing Association. He also taught writing at New York University.
Bob has appeared as a guest on dozens of TV and radio shows including The Advertising Show, Bernard Meltzer, CNBC, and CBS Hard Copy. He has been featured in major media ranging from the LA Times and Nation's Business to the New York Post and the National Enquirer.
About Dianna Huff
Dianna Huff specializes in B-to-B marketing communications and search engine optimization copywriting. Her clients include Cabot Corporation, Microsoft Business Solutions, Thermo Fisher Scientific, Constant Contact, Coldwell Banker, and a host of small to mid-size companies and agencies.
Dianna is a two-time Gold MarCom Creative Award winner in the categories of e-newsletters and Web content, and a three time IABC Silver Quill award winner in the categories of e-newsletters, marketing writing, and on-going marcom campaigns.
A graduate of California State University, Hayward, Dianna taught marketing writing at Northeastern University for several years. She was also a MarketingSherpa contributing editor and is a regular contributor to the Visual Thesaurus.
A past president of the CSU Hayward Alumni Association, Dianna is married and the mother of a 10-year old son. A native of the San Francisco Bay Area, she relocated to New England in 1998 – and after surviving her first winter and culture shock – is happy to say you couldn't pry her out of New England.
What they say about Bob Bly
"I started down this road of copywriting for direct marketers by purchasing your book. Since then I have made about $50,000 in copywriting fees. I feel a debt of gratitude toward you!"
--Ray Edwards
"I went to Amazon.com and got a copy of Secrets of a Freelance Writer. Wow! ... I loved it! Packed with info. The book had a 'readability' about it that took away all my fears, put me at ease, and made me feel that I wasn't treading on foreign soil. I kept saying to myself, 'I can do that, I can do that!'"
--Ronald J. Rich
"Your books served as a complete reference when I started my own freelance writing business a year and half ago. By following the advice you laid out, I quickly reached goals that I had set for year three of my business within the first year. My philosophy is, if you've written it or recommended it, I want to read it."
--Carla Jahnson
"I own a copy of The Copywriter's Handbook, which is priceless. Thank you for making this information available to those of us on a shoestring."
--Mary Klaebul, Memphis, TN
"I own Secrets of a Freelance Writer: How to Make $85,000 a Year and The Copywriter's Handbook. Both are great. You did a great job of getting to the nitty gritty. I admire and respect what you have done."
--Derek A. Chilcoat
"FYI, you started me off with your tape series on freelance copywriting, and I'm an avid reader of yours."
--Scott T. Smith, Bozeman, MT
"Having read two of your books, Secrets of a Freelance Writer and The Copywriter's Handbook, I am now taking the leap. If not for the strong encouragement of your books, I might not have jumped. Thanks again for the road map that your books offered."
--Eddie Adelman
"I am a great fan and avid reader of your books. When I first started out in this copywriting business nearly ten years ago, your Secrets of a Freelance Writer was my bible (it's so dog-eared, some of the pages are coming apart). You continue to be a great source of inspiration and education."
--John M. Mora, Plainfield, IL
"Thank you for all the books you've written over the years -- I have enjoyed many of them, and profited from what I've learned. I've been reading Become a Recognized Authority in Your Field this past month -- it's helping me really do the things I've always wanted to do."
--Michael Knowles
"I read Write More, Sell More a few years ago and loved it."
--Steve Slaunwhite
"The first time I read your book Secrets of a Freelance Writer I laughed at the fact of picturing myself as a business writer. The second time I read it, I made over $1,000 in a week. I'm laughing for a much better reason now."
--Grady Smith
"I loved your book The Copywriter's Handbook. It has sincerely helped me in my business and is worth every penny I spent on it!"
--Brian Maquire, Portland, OR
"Had I not discovered your Secrets of a Freelance Writer and The Copywriter's Handbook, I would still be a frustrated, unfulfilled hack. Thank you for saving me from that! I appreciate you sharing your knowledge with the rest of us and allowing us to take a piece of the pie. I already love this new career that I never would have discovered without your guidance. Thanks."
--Elizabeth Hanes
"I wanted to thank you for The Copywriter's Handbook and Secrets of a Freelance Writer. Both books are informative and inspirational."
--Ken Harrison
"I have read your books Selling Your Services and The Six Figure Consultant and I really appreciate the wealth of knowledge you have shared in both of these publications."
--Leah Beth Mills, Farmingville, NY
"Thanks a million for my life!"
--Alan Zoldan
"Your books The Copywriter's Handbook and Secrets of a Freelance Writer helped me start work as a freelancer. I can't tell you how many times those books saved my skin and got me confidently through unfamiliar materials. I am very grateful for your expertise and generosity."
--Lorraine Thompson
"One of the best copywriters in the business."
--Michael Meanwell, author, The Wealthy Writer
"Bob Bly is one of the most successful copywriters in the world. I've used his services and purchased a lot of his materials -- and always profited from both."
--Bob Serling, President, Idea Quotient
"Considered one of the best copywriters in the country."
--David E. Wright, President, International Speakers Network
"There's no better copywriter than Robert W. Bly, the man I call the 'King of Copy.' He can teach you more about the art and science of marketing than anyone I know."
--Richard Dean Starr
"20 years ago, when Bob Bly starting teaching copywriting, the field was deeply shrouded in mystery. Now, thanks to Bob, learning copywriting, though still a tricky proposition, is much easier."
--Ken McCarthy
"For over 25 years, Bob Bly has set the gold standard in results-oriented business-to-business writing."
--Roger C. Parker, author, Looking Good in Print
"When it comes to educating his fellow copywriters and marketers, Bob Bly is the master."
--Dianna Huff
"Bly Rules!"
--Murray Raphel, Raphel Marketing
"Mr. Copy."
--Markus Allen, Publisher
"There is no greater authority on business-to-business direct response copywriting then Bob Bly. What impresses me most about Bob Bly is his knack for making things clear and simple."
--Scott Miller
"Bob Bly is among the most accomplished self-employed copywriters in recent years."
--Steve Slaunwhite
"Bob Bly is probably the best business-to-business, high tech, industrial, direct marketing copywriter in the country."
--John Clausen
"Perhaps the most famous copywriter of them all."
--The Writer
"[A] freelance writing dynamo...."
--Writer's Digest
"One of the great copywriters in the direct marketing industry...."
--Ruth Stevens, author, The DMA Lead Generation Handbook
"...[a] copywriting giant..."
--Freelance Writer's Report
"Bob Bly is a human machine who has been outputting high-grade direct marketing copy for decades. I've read a few of his numerous books and have learned much from this pro."
--Larry Chase, Web Digest For Marketers
"Renowned direct marketing practitioner and prolific author Bob Bly [is] nationally recognized for his control-beating copy. [He] knows how to write for results."
--Kansas City Direct Marketing Association
"Bob Bly is in the upper echelon of direct mail and email copywriters and he's an all-around direct marketing guru. In addition to hundreds of successful campaigns for technology clients, Bly has authored or co-authored more then 50 books."
--Bruce Hadley, softwareceo.com
"Bly is probably one of the world's most famous and experienced copywriters. He is also a noted authority on the creation of online copy and online trends."
--The Compulsive Reader
"Bob Bly is a world-class copywriter."
--Paul Hartunian
"I've known Bob for a long time. His stuff is terrific."
--Johne Forde, Copywriter's Roundtable
"Bob Bly [is] a prolific advertising genius."
--Joe Vitale, "Mr. Fire"
"Thanks for all. You are just a pleasure to work with -- my top choice copywriter. I always learn so much when we do stuff as a team."
--Lori Haller, Shadow Oak Studio
"Brilliant job Bob! You are a master at persuasion!"
--James Trippon, China Stock Digest
"Bob, you did a professional job on the McMaster Online rewrite. The changes you made fit nicely into the sales piece, and your bonus idea was brilliant. The results were outstanding, and we hit our marketing target."
--R.E. McMaster, McMaster Online
"Bob's copy is powerful, and it makes me want to buy the book. Putting all the words in Marty's mouth is perfect, and allows all kinds of outrageous statements to roll forth without a blush. I think Bob's done a terrific job."
--Gordon Grossman
"As a result of my association with Bob Bly I've put well over $27,000 in my pocket this year. I expect this to be 30% of what we'll make together next year. Thanks Bob!"
--Fred Gleeck, http://www.fredgleeck.com/
Dear Work-at-Home Mom or Dad:
"I can't take it anymore," SR, a freelance copywriter and the mother of two young children, told me the other day.
"Nothing I do is ever right. If I have to meet with a client or work late to make a tight deadline, my family complains I am ignoring them.
"If I take care of my family and the house, clients feel neglected, flooding my e-mail in-box and voice mail with frantic messages asking where I am and when they are going to see their copy."
Do you have that same problem?
If so, you are not alone.
Many freelance copywriters and other self-employed professionals who have children – men as well as women – feel torn between their professional commitments and family obligations.
"Isn't there a way I can balance my freelance copywriting business and my family life ... running a professional business while being there for my spouse and kids when they need me?" they ask.
That's where my colleague Dianna Huff and I can help. We've both been where you are. And we both found a way to balance family life with project deadlines, carving out six-figure freelance copywriting incomes in the process.
Now we want to show you how to do the same ... if you will let us.
Freelance copywriting for work-at-home moms – and dads, too!
In our new audio program, Freelance Copywriting for Work-at-Home Moms and Dads, Dianna Huff and I share with you the secrets to running a successful freelance copywriting business ... while still having time for your spouse and kids.
In this program, you'll discover:
How to make a successful transition from corporate life to freelance life.
The most costly and ineffective freelance marketing tool ever discovered. Ignore our warning to stay away from it at your peril.
Can tele-commuting work for you? The answer may surprise you.
How to rapidly grow an e-mail list of qualified potential clients for your freelance copywriting services at practically no cost.
Starting from scratch: building a freelance copywriting practice – with zero clients and zero prospects -- after moving to another state ... even clear across the country.
How to get more mileage out of every article you write to promote yourself and your business.
You have a deadline. Your child gets sick and needs you to take care of him. What do you do?
Getting the word out about your home-based freelance copywriting business with low-cost/no-cost viral marketing.
Your local Chamber of Commerce – networking goldmine or an utter waste of your time?
How and why to avoid being financially dependent on your spouse – even if they have a terrific income and benefits.
Why being a work-at-home mom or dad is actually good for your child's development rather than harmful.
Think you can work at home without a helper because your child is an infant? Think again.
The day care decision: how many hours a week ... from what ages?
Should work-at-home moms or dads do housework while their spouse is at the office with a 9-to-5 job?
When to finally stop marketing yourself and just live off your existing clients and reputation (hint: it's not when you think).
How volunteering can ruin your freelance copywriting business in no time flat – and how to say no gracefully but firmly.
Avoiding "schedule busters" so they don't cause you to miss deadlines, meetings, and other important business obligations.
How to stop the guilt caused by work/family conflicts from tearing you apart.
Where to get a list of potential clients ... and how to work the list so you get leads, appointments, and sales.
How to let well-meaning relatives, friends, and neighbors know that "work at home" means you really are working – and do in fact have a real job.
Managing taxes, bookkeeping, and finances for at-home freelance businesses.
How to make sure every prospect you ever meet thinks of you at least once a month ... without spending a dime on postcards, sales letters, or advertising.
Why copywriters – especially women with young children – should work at home.
Eliminating the time, effort, and expense of mailing copywriting samples or an information kit with an "online inquiry fulfillment system."
The most dangerous financial mistake women make ... and how to avoid it.
Maximizing your freelance copywriting productivity while working at home – even when you have kids underfoot.
How many hours can a work-at-home mom or dad realistically expect to put into their freelance copywriting business before being pulled away by family and household duties?
Planning your work schedule, deadlines, and calendar when you're working at home in a busy household.
The magic of saying "no" and how it can add hours of productive time to your week.
What you need to know about registering a home-based writing business with your town or state.
How to handle e-mails, phone calls, and faxes that come in after hours when your home office is located close to living space.
Simple secret ensures that your business phone is always answered politely and professionally.
Why you need to pay yourself a salary even when you're a freelance writer working at home.
Simple formula calculates the minimum hourly rate you can charge working as a home-based freelancer.
Are you charging too little? Here's how to know when it's time to raise your fees.
How to save for your retirement and your own retirement – separately from the money earned by your spouse.
Cheapest ways to make sure you and your family have adequate health insurance.
How busy work-at-home freelance copywriters can keep up with the field in just an hour or two a day.
3 most effective online marketing tactics for work-at-home moms.
And so much more...
Dianna Huff is a happy and
successful work-at-home mom.
I was fascinated to hear how Dianna – who had never freelanced before – made the successful transition from busy marketing executive to successful work-at-home mom.
And maybe her story will be your story, some day soon...
"I worked a full-time corporate marcom job," says Dianna. "And I fully intended to keep working once my son was born.
"However, the reality was, he was in daycare 10+ hours a day. I would drop him off at 7:15am and pick him up at 5:45pm ... and it was killing me.
"My company agreed to let me work from home two days a week. However, when he was a baby, my son got sick a lot. I had to juggle my travel schedule with husband's – who is also in marketing.
"The worst experience was when we both had to attend the same trade show. I had to have my friend babysit our son, we were both gone for three days, my son got the flu, I had to come home, and my employer got very upset. It was just too stressful.
"Right after this experience, my husband took a job on the east coast. I used the move as the impetus to quit my job and open my business – with no east coast contacts, network, clients, prospects, nothing"
Dianna Huff started freelancing in August 1998, when her son James was only 12 months old. Working at home so she could look after James, Dianna built her freelance copywriting business from scratch.
"My first paying client – with whom I'm still doing business – paid me $65 to write a flyer for him," she says. "I framed the first dollar and still have it here on my bookshelf.
"It was very hard going in the early years, and there were many days when I wanted to give up. I made a ton of mistakes – you name it, I probably made it. I weathered 9/11 and its aftermath, when huge agencies were closing and everyone was out of work.
"I put almost every penny I earned back into my business marketing myself. Nothing happened. A colleague told me, 'You're planting seeds. Be patient.'
"Once the recession passed, my business really took off – thanks to all the marketing. I still put a ton of money and time into marketing myself. It really pays off."
Write, stay home, make
money, and enjoy your family!
Dianna Huff and I have helped dozens of freelancers take their freelance careers to the next level of success. You'll find comments from just a sampling of them at left.
Of course, you could hire a coach to help you work toward your dream of staying home and writing.
It'll cost you, though: coaching fees can run $1,000 or more a month ... and long-term coaching programs can cost $4,000 and up ... with no guarantee of success.
But Freelance Copywriting for Work-at-Home Moms won't cost you $4,000 or $1,000 or even $100.
Our convenient home-study audio program is yours for only $97 -- less than I charge for just 15 minutes of my time.
And that's what it costs you ONLY when our ideas work for you.
If they don't, the cost is zero. Zip. Zilch. Nada....
Try it risk-free for 90 days
That's right. If, after reviewing Freelance Copywriting for Work at Home Moms, you are dissatisfied for any reason ... or for no reason at all ...
Just return all the CDs to me (yes, including the bonus CD – see my P.S. below) within 90 days.
You'll get a full product refund – no questions asked. That way, you risk nothing.
One more thing...
In as little as 3 months from today, you could be working – happily, peacefully, and productively – as a freelance copywriter out of your home-based office ... achieving a balance between work and home life most folks can only dream about.
Or, you can endure the emotional strain of constant conflict between your freelance writing and your family – clients pulling you one way, kids pulling you the other – with everyone making demands of your time and no one being satisfied ... especially YOU.
So, what are you waiting for?
To order Freelance Copywriting for Work at Home Moms on a 90-day risk-free trial basis, click below now:
Sincerely,
Bob Bly
P.S. Order Freelance Copywriting for Work-at-Home Moms today and you get an incredibly valuable FREE Bonus CD, Brand Yourself as a Guru (list price: $29).
Dennis Sullivan of Brand Launcher Inc. spent a half hour or so interviewing me on how I was able to earn millions of dollars as a freelance copywriter without networking, cold calling, or reaching out to prospects and asking for business.
I told Dennis, "It's always better to have them come to you, rather than have you go to them."
To make that happen, you need to establish your reputation as a leading expert in your field – in other words, to brand yourself as a guru.
In Brand Yourself as a Guru, I tell share with Dennis – and you – exactly what I did to become, in the words of McGraw-Hill, "America's top copywriter" ... and the American Writer's & Artists Inc. 2007 Copywriter of the Year.
Personal branding has worked for me. By creating a demand for my copywriting expertise, I've eliminated the need to sell or market myself – and earned many millions of dollars, doing the work I love, all on my own terms.
In this CD, you'll discover how to position yourself as a recognized guru in your copywriting specialty through: article writing ... teaching ... writing books ... choosing the right copywriting niche ... endorsements ... speaking engagements ... and more.
To order Freelance Copywriting for Work-at-Home Moms ... and get your FREE Bonus CD ... just click below now: